Sayonara'14
Farewell is not just the ending but a beginning of another stage of life. To give a heart melted farewell of their college life, an event was organized by Global family for the final year students. Sayonara '14 was celebrated on 3rd May 2014. The event was inaugurated by Prof. K.S. Rajanandam (Director, GCT), and Prof. Renu Joshi (Director, GIT). Shri.S.K.Pokharna (Registrar GTC), Col. Sudhir Khanna (Head Innovation & Incubation Cell ,GTC)  along with all Hod's and Faculty members were present.
The theme for the Farewell party was "Retro Bollywood". The Location was beautifully decorated in Bollywood style with a sparkling entrance for the seniors on the red carpet. A photo studio 'Wall of Bollywood' was set up, for photo session and a miniature model of Jaipur's pride, "Hawa Mahal" was also made by students.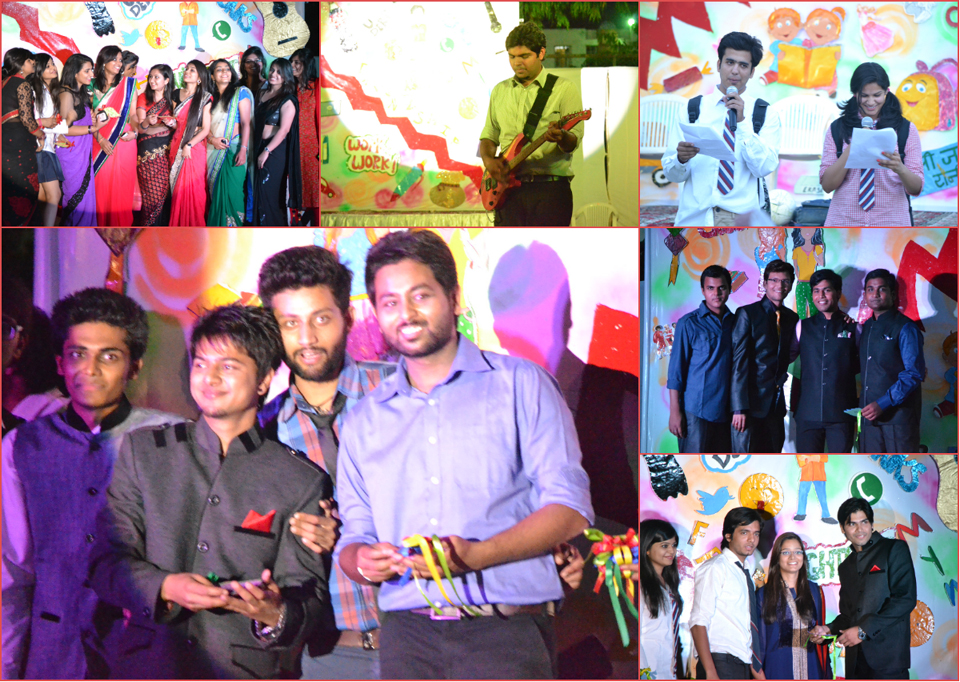 The party commenced with an amazing band performance by students followed by awarding the respected seniors with their popular tags. There were total 125 tag awards including single and group tags. After this fun filled tag awarding, another group of students performed a short skit which showcased four phases of life which are "School Life", "High School Life", "College Life" and lastly the phase which they are preparing to enter , "Professional Life".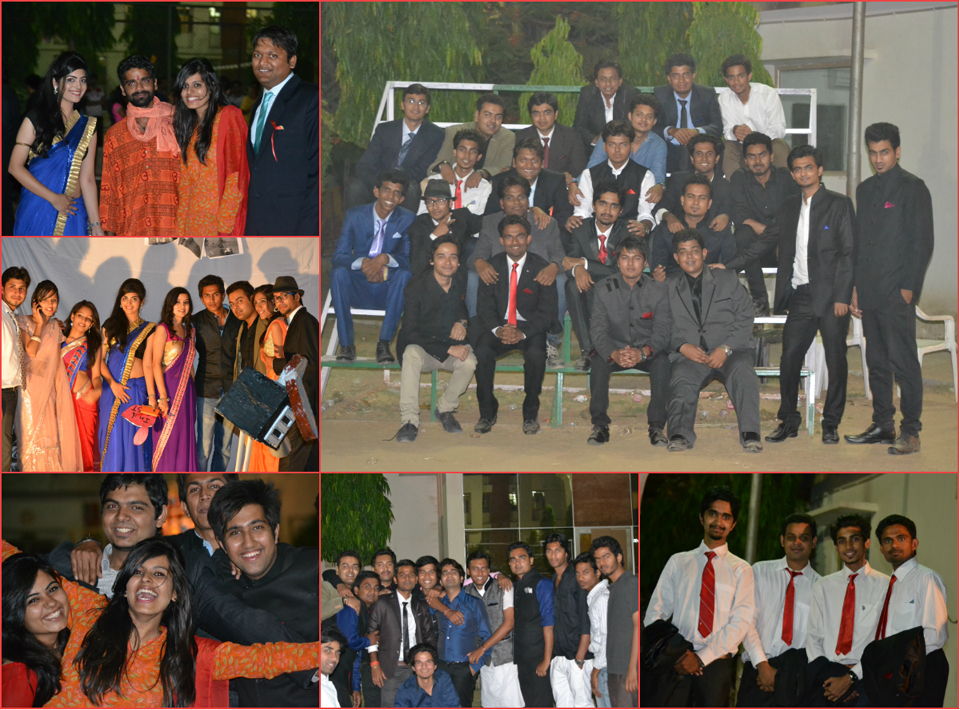 Finally, the evening came to an end with DJ night followed by dinner. More than 1000 students bid adieu to this memorable evening with their seniors of Global Technical Campus.